We buy all types of fusion equipment! If you're a general contractor and have excess supply laying around, contact us today! We guarantee fair offers and cash on spot. We provide same day quotes and service!
We are based out of sunny Southern California but we purchase equipment all over the United States thanks to our trusted shipping partners. We have been buying McElroy equipment for over 20 years. Get cash for your equipment today.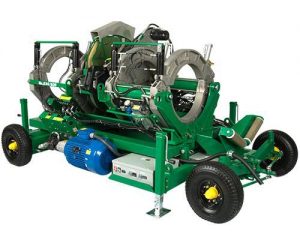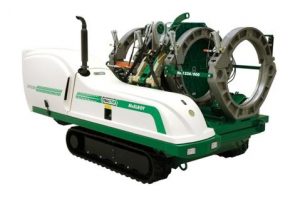 Sell your McElroy fusion to the pros! We handle all the shipping and logistics so you don't have to. We also purchase salvage or decommissioned equipment. Give us a call today to see if we can do business together. You've come to the right place to sell McElroy equipment!


MACHINERY MOVING & MILLWRIGHT
CRANE & RIGGING 
REFRIGERANT DRAINING & REMOVAL & PURCHASE
CHILLER & BOILER DISMANTLING (Non-Thermal & Thermal), LITHIUM BROMIDE DRAINING & DISPOSAL
TRANSFORMER DISMANTLING (No Heat Involved)
HEAVY TRANSPORT, HEAVY HAUL TRUCKING, TILT-BED REMOVAL (Landoll Haulall)
PIPING DEMOLITION, BLIND FLANGE FABRICATION, BLIND FLANGE RENTAL, INSULATION REMOVAL
RECYCLING, DISPOSAL, CONCRETE PLATFORM LEVELING & REMOVAL
PROJECT MANAGEMENT, PROJECT SCHEDULING To help us get you a price fast please give us pictures of the following items
Full outside View of Unit
Data ID Tags
Hour Meter
Please text pictures to 951-858-8315. Guaranteed immediate service.
FREQUENTLY ASKED QUESTIONS
We buy all fusion equipment for mechanical, electrical, and plumbing.
Mini Mc
1LC
2LC
2CU
Socket
14
26
28
250
412
618
500
824/630
1236/900
1648
2065/1600
At Davis Exporters, we try our best to make sure we handle business as quickly and efficiently as possible. We aim for same day quotes and 48-72 hour turn around time depending where you are located in the continental United States.
"Davis Exporters were a please to work with. My contracting business has been steadily collecting excess equipment from previous jobs and we found the perfect company to offload our supplies. We received fair value for our equipment.
"We have been doing business with Davis Exporters for over 10 years. They truly are the best in the business! Out of the hundreds of transactions we have made, not one has been anything besides exceptional."
"Fast and fair! We had extra equipment we could not get rid of after our contract fell through. We were put in a tough spot but Davis Exporters showed up within 3 days and paid us cash for our equipment. Highly recommended."
"This was our first time selling equipment to a company out of our normal network but we could not be happier with our service! Davis Exporters were fast and courteous."