Industrial Chiller Buyers
Looking to sell your industrial chiller? You've come to the right place. We're the # 1 Industrial Chiller Buyers!
We Buy Industrial Chillers
Any and all sizes working condition or not we service all 50 states and can assist with removal.
We service hospitals oil refineries and data centres Papermill's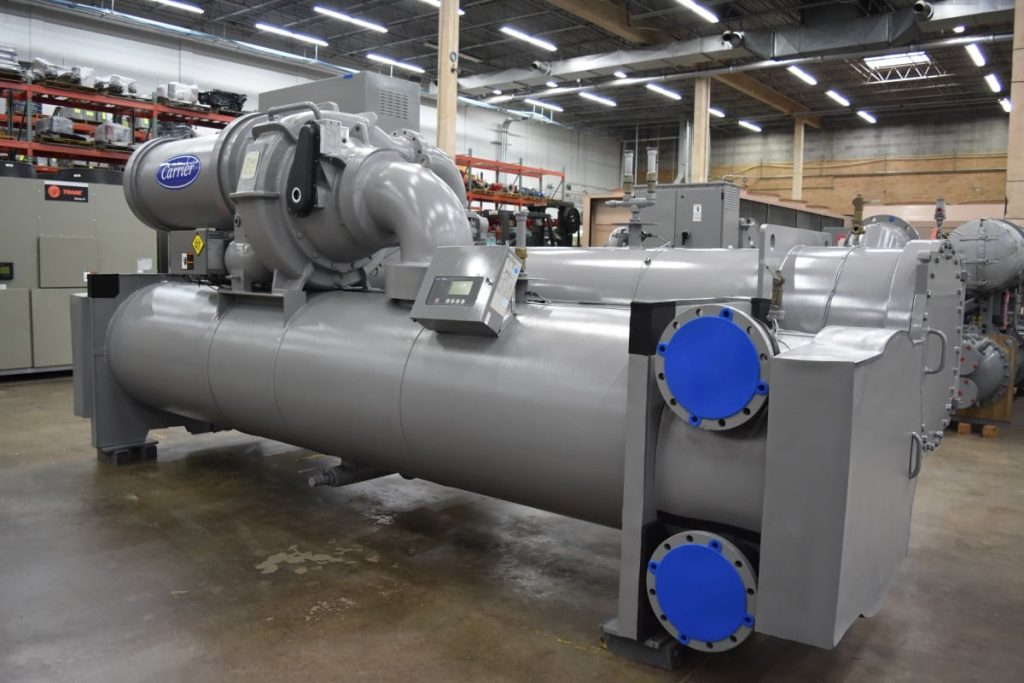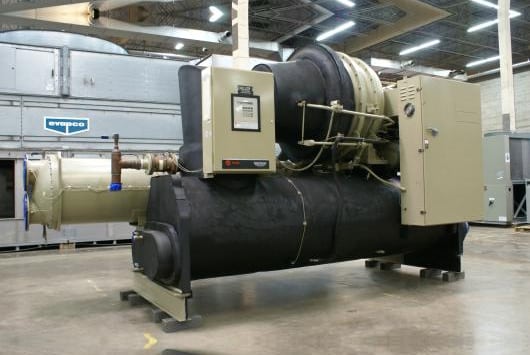 Choosing Surplus Industrial Chiller Buyers
Regardless of the make and model of your chiller, it's important to find an industrial chiller buyer that you can trust. With DEI, you won't have to worry. With 25 years in the business, you can count on us for expert service. And, we accept all brands of chillers, including:
York Industrial Chillers
Carrier Industrial Chillers
Trane Industrial Chillers (including RTAA and RTAC)
Choose DEI to buy your used industrial chiller and you count on a 24-hour service guarantee and top dollar for your used equipment. We can even arrange same day service if you're in a hurry!
The best part about working with DEI as surplus industrial chillers buyers is that we make it easy. Call us today and within 24 hours and we'll be on your site figuring out how to get you the most money for your used equipment. No delays, no hassles. In fact, we can even offer same day service if you're in a rush.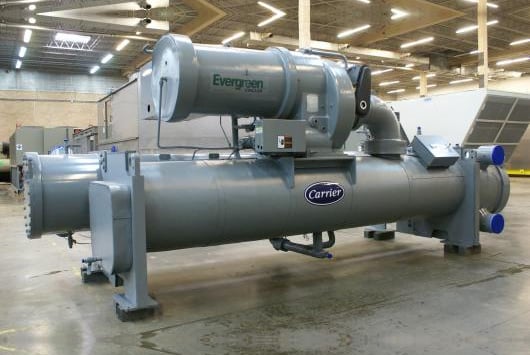 MACHINERY MOVING & MILLWRIGHT
CRANE & RIGGING 
REFRIGERANT DRAINING & REMOVAL & PURCHASE
CHILLER & BOILER DISMANTLING (Non-Thermal & Thermal), LITHIUM BROMIDE DRAINING & DISPOSAL
TRANSFORMER DISMANTLING (No Heat Involved)
HEAVY TRANSPORT, HEAVY HAUL TRUCKING, TILT-BED REMOVAL (Landoll Haulall)
PIPING DEMOLITION, BLIND FLANGE FABRICATION, BLIND FLANGE RENTAL, INSULATION REMOVAL
RECYCLING, DISPOSAL, CONCRETE PLATFORM LEVELING & REMOVAL
PROJECT MANAGEMENT, PROJECT SCHEDULING To help us get you a price fast please give us pictures of the following items
Full outside View of Unit
Data ID Tags
Hour Meter
Please text pictures to 951-858-8315. Guaranteed immediate service.
"Davis Exporters were a pleasure to work with. We were able to get rid of surplus industrial equipment before our move. Davis Exporters showed up within two days and paid cash for our inventory"