If it's time to find an industrial heat exchanger buyer for your old equipment, turn to Davis Exporters. We specialize in buying used industrial equipment, including heat exchangers. And, when you choose Davis Exporters, you can count on a 24-hour service guarantee and top dollar prices for your surplus equipment and materials.
That's right —with Davis Exporters you'll get great prices and fast service. So why settle for anything else?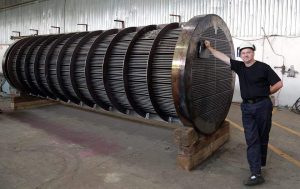 Selling Old Industrial Heat Exchangers
Finding buyers for your old and surplus industrial equipment can be a hassle, especially when it comes to regulated equipment like those used in nuclear, chemical, biofuel, paper and pulp, water and petroleum refining plants. With Davis Exporters, you don't have to worry about the details — our industrial equipment specialists know how to appraise heat exchangers by class and type, regardless of metal and materials composition. And, if your equipment can't be sold, we offer metal recycling and processing services as well.
We are an industrial heat exchanger buyer for all types of heat exchangers, including: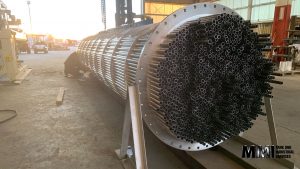 Class B, Class C, and Class R heat exchangers

Unique process heat exchangers (like those used in petroleum refining, nuclear, chemical, and petrochemical plant applications)

Water heated and cooled heat exchangers (including those with boiler fed water and zero discharge)
And we accept all brands of heat exchangers, including:
Enerquip Heat Exchangers

Atlas Industrial

American Industrial Heat Transfer
When it comes time to sell your gas processing equipment, choose Davis Exporters for top dollar returns and a 24-hour service guarantee. With our stellar service history expertise, there's just no reason to trust your job to rookies. And, if you're in a hurry, we can even arrange rush, same day service.