Bulldozer Buyers – Sell Surplus Bulldozers & Other Heavy Equipment
Do you or your company have old bulldozers or similar equipment sitting in a warehouse or storage yard taking up space?
Davis Exporters is a top nationwide surplus buyer, and we're committed to making the selling process as easy and convenient as possible for the businesses we work with. Most bulldozer buyers make selling difficult, requiring documentation, inventory lists, and other paperwork.
We don't. We'll buy your bulldozer, parts, or other decommissioned equipment without giving you the runaround.
We are available by phone, or through our contact form. If need be, you can also email us directly at pierre@davisexporters.com.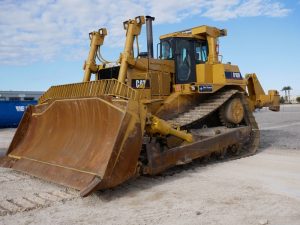 Bulldozer Buyers that Make Selling Convenient
We're committed to working with our sellers to ensure a hassle free selling experience. Whether it's a bulldozer, industrial heavy equipment, or electrical surplus supplies – we make sure you get top dollar.
Sell Other Types of Industrial Surplus
Davis Exporters buys any and all types of industrial surplus – we promise service within 24 hours, so you can recover your assets and storage space immediately.
Cranes – we buy used crane and crane parts from various industrial companies across the united states. All brands, all makes and models, working or non-working.
Backhoes – Any old backhoes and earth mover machinery can be sold at top dollar to us. We'll also arrange for shipping and transportation.
Wind Farm Equipment – We buy decommissioned wind farm equipment on a regular basis. Many companies in the alternative energy industries trust us for convenient surplus liquidation services.
Chemical Plant Services – We also purchase old, used, decommissioned power plant equipment and materials. We work with plant owners and managers across the United States.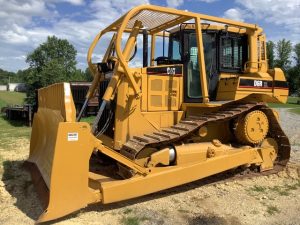 We also purchase all types of tube finning equipment.
We also purchase HDPE Pipe whether it be new, used or scrap.