If you're looking for a reliable demolition and asset recovery professional for your chemical plant or other industrial facility, look no further. Davis Exporters has been a trusted provider of professional chemical plant demolition and surplus liquidation services for well over fifteen years.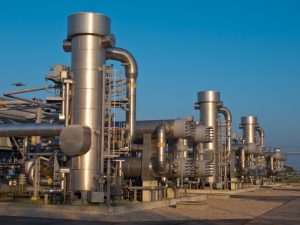 We work with chemical plants and facilities all across the United States, so no matter where you're located, you can get quality reliable service you deserve.
Specializing in Chemical Plant Demolition and other Hazardous Location Demolitions
We know how important it is that your chemical plant be dismantled and demolished safely. We carry a successful track record of chemical plant dismantlement and demolition services. We'll clear your chemical plant site around your schedule, helping you free up space, and earn back any lost assets.
That's right, not only do we professionally and safely dismantle your plant site, we specialize in buying and selling industrial items and overstock, and can provide you top dollar for new or used equipment.